Paragon Plastics - Santa Ana, CA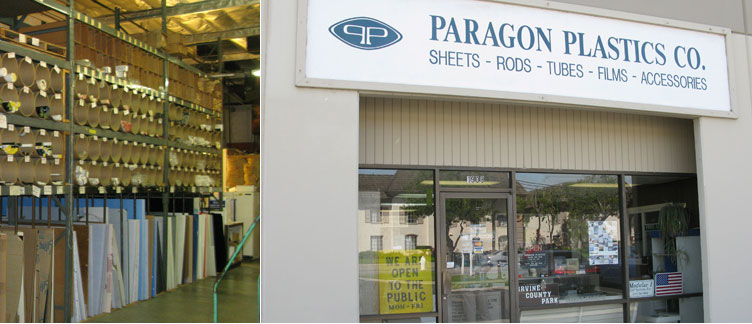 We strive to offer top products at competitive prices while giving high-level, hassle-free friendly service.
For over 50 years Paragon Plastics has been a leading innovator in the world of plastics distribution.
Our diverse product line of plastic materials includes acetal, acrylic, delrin, nylon, flouropolymers, laminates, ABS, polycarbonate, polyethylene, polypropylene, polystyrene and polyurethane. Our representation of leading manufacturers in North America gives us the leading edge in providing quality products and superior service.
Our friendly, knowledgeable staff is committed to providing you with competitive pricing and on-time serviceability.
If you're new to the plastics world and need help finding the best material for your project, give us a call, email or stop by the shop!

Address
1908 E. McFadden Ave.,
Santa Ana, CA 92705

E-Mail
info@paragonplastics.us

Phone
Toll Free: 888.776.0000
Local: 714.835.8181
Fax: 714.836.5160
Retail Hours
Mon-Fri 7:30AM-4:30PM
Closed on Saturdays and Sundays

Holiday Hours
Please call for holiday hours
Planet Plastics is a global leading plastic molding company in the manufacturing of plastic POP displays, lighting components, motion picture and theme park props, food case displays, museum displays, spheres, hemispheres and many other custom fabricated products.

Paragon Plastics/Planet Plastics - Chino, CA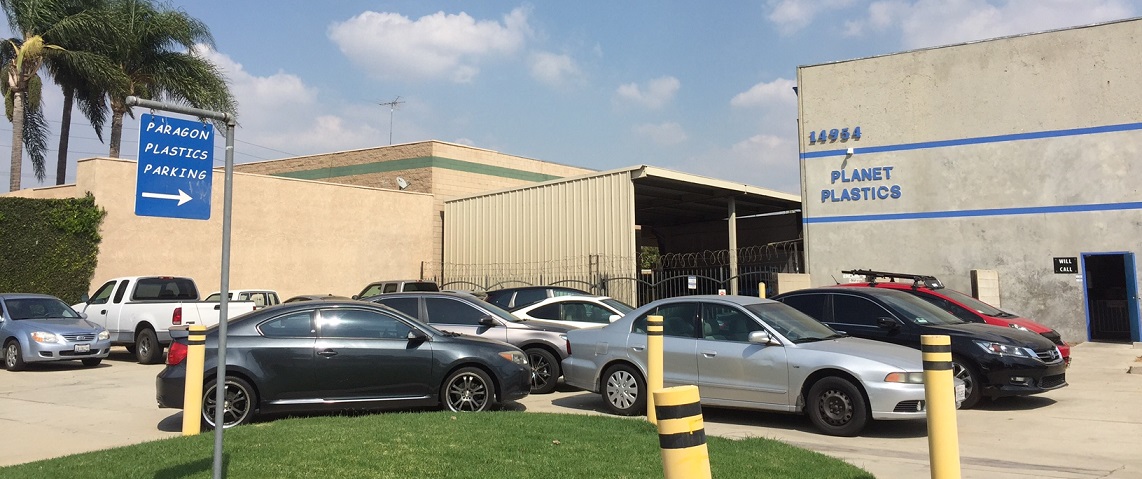 Some items may only be available in our Chino location. If that's the case for your order, we'll let you know! You may pick up your items at 14954 Telephone St., just on the other end of the facility.
Address
14954 La Palma Drive
Chino, CA 91710
Phone
Toll Free: 800.930.6888
Fax: 909.393.2552
Retail Hours
Mon-Fri 7:30AM-4:30PM
Affiliates of Paragon Plastics

Established in 1984, Professional Plastics is a wholesale engineering plastics supplier with an established track record of the highest quality products and technical support.